Scroll Down
Scroll Down
Scroll Down
Scroll Down
2020
Creative concepts, design, interactive technologies,
software and interfaces for media content management.
www.3dday.ru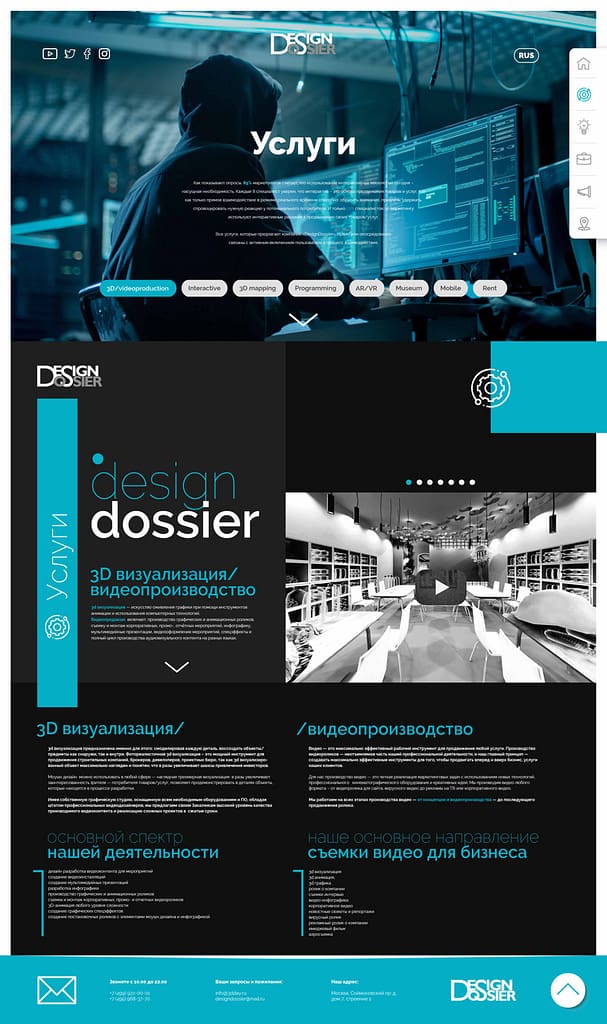 DesignDosier
Design Dossier is an experienced international creative team specializing in complex exhibition and multimedia projects of any scale. We create and develop projects all over the world and have offices in London and Moscow. We are one of a few exhibition companies that use customer's marketing task as a basis for creativity, develops an original vision of the event, selects effective technological solutions and implements the project from the beginning to the end.